Anne Wang / Board Chair
Senior Researcher, Education Development Center
Dr. Anne Wang is committed to positive approaches to the academic and social-emotional development of children and youth. She develops products and provides technical assistance for the IES National Research and Development Center on Scaling Up Effective Schools and the Nellie Mae District Level Systems Change Initiative. In the 12 years that Dr. Wang has been at the Education Development Center (EDC), she has conducted and overseen evaluation activities for several projects and training and technical assistance centers, bringing her experience in research design, survey development, and statistics to create evaluation tools, develop evaluations, and design technical assistance databases. She has also created tools and trainings to help schools and programs implement social-emotional learning and positive school discipline strategies, as well as conduct needs and resource assessments, strategic planning, sustainability planning, evaluation planning, and communications and marketing.
Nina Cullen-Hamzeh /
Associate Chair

Head of School, Marblehead Community Charter Public School

Dr. Nina Cullen-Hamzeh is a founding teacher and Head of School at Marblehead Community Charter Public School. As Head of School, she provided the strategic vision and planning for MCCPS. Nina has designed and delivered MCCPS professional development in integrated unit planning, project-based learning, service learning, co-teaching and inclusive practices, and performance assessments for project-based learning units. Previously, she served as a teacher in a bilingual classroom for the Los Angeles Unified School District.
Alexander Zapata / Treasurer
Vice President, Salem Five Bank

Alexander Zapata is Dominican and a father of four children. He has over eight years of experience in the area of retail and commercial banking. As Vice President of Citizens Bank, he oversaw one of Citizens top performing office, the Harvard Square office. While directing this office, Alex was personally responsible for a manning a market which has over $600 million in liquid assets in smaller banks. Alexander managed retail bankers and partners with commercial lending officers, investment bankers and consumer lending development officers for business growth. He also serves as an adjunct professor at Suffolk University where he teaches entrepreneurship. Alex is committed to civic engagement and aspires to advance Latino leadership in Massachusetts through political activism. He is currently a board member at Girls Inc. in Lynn, Dorchester YMCA, and the Hispanic Scholarship Fund.
Alexander Pyle /
Secretary
Attorney and Shareholder, Sheehan Phinney Bass & Green PA

Alexander Pyle is a shareholder and chair of the Business Transactions Group of Sheehan Phinney Bass & Green PA. Alexander specializes in the area of corporate transactions, and regularly advises clients regarding business formation, corporate governance, financing, state/public procurement, technology licensing, mergers and acquisitions and securities law. His clients include early-stage, family-owned and venture-backed businesses as well as public companies and major institutions. Alexander also has served as general counsel of Lightbridge, Inc., a publicly traded software and services company. He earned his bachelor of arts from Wesleyan University, a master of fine arts from the University of Southern California School of Cinema-Television, and a juris doctor from Harvard Law School.
Natalia Matias /
Associate Secretary
Attorney and President, Matias Law, PLLC

Natalia Matias is an immigration and family law attorney serving the Merrimack region, especially families in Lawrence. Passionate about her work and eager to assist her clients, Natalia founded Matias Law, PLLC in 2016 to offer personalized service tailored to each client's specific needs and a high level of customer care. She speaks fluent Spanish, which allows her to successfully represent clients who do not speak English with a broad range of legal matters. A graduate of the Suffolk University Law School, Attorney Matias prides herself on maintaining an unwavering dedication to her legal practice and ability to build strong relationships with her clients in the community of Lawrence and beyond.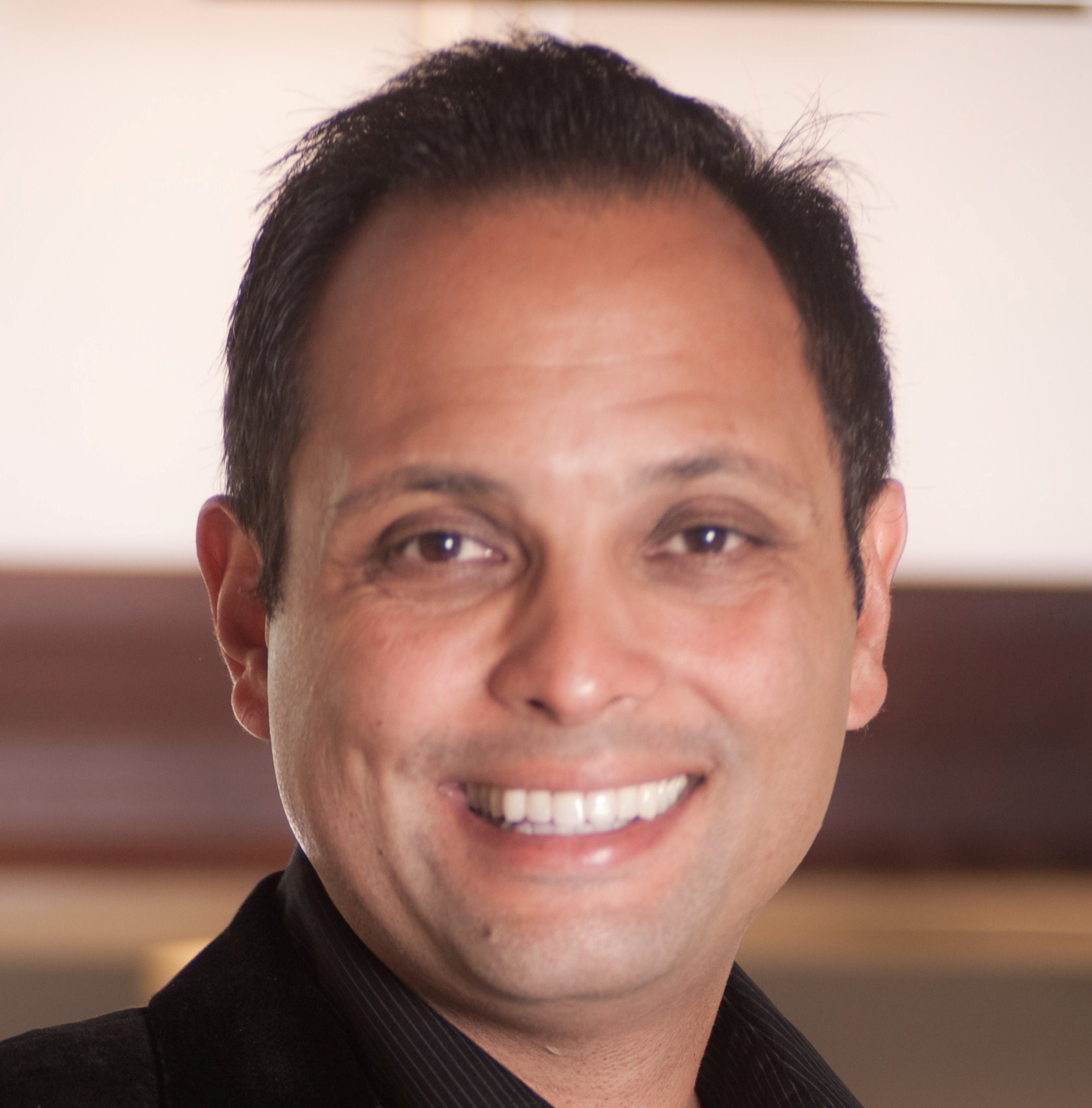 Frank DeVito / Trustee
Executive Director, Equity Lab Charter School
Frank is a second generation Honduran and Italian American. He serves as the Founder and Executive Director of Equity Lab Charter Schools Inc., a non-profit agency that works to scale the Equity Lab educational model. He also serves as a School and District Innovation Strategist at the Education Development Center. Previously, he served as the Director of Turning Points, a national middle school reform program located at the Center for Collaborative Education in Boston. As a teacher and headmaster in the Chelsea Public Schools, he co-founded two innovative high schools for at-risk students that utilized project-based curricula and assessments that were linked to professional internships.

Maria-Paz Avery / Trustee
Research Alliance Manager, Education Development Center
Dr. Maria-Paz Avery serves as the Research Alliance Manager for the REL Northeast & Islands at the Education Development Center (EDC). She supports the activities of eight research alliances on topics such as college and career readiness, drop-out prevention, educator effectiveness, rural education, early childhood, English learners, and school improvement. She serves as the Facilitator for the English Language Learners Alliance. For 15 years, she was a manager and technical assistance provider for the New England Comprehensive Assistance Center and the New England Comprehensive Center (NECC). As part of NECC, she focused her work on the development of state guidance for districts on the implementation of formative assessment and on policy issues in the education of English language learners.
Maricelis Ortiz /
Trustee
Administrator of Children and Family Services, YWCA

Maricelis Ortiz is a mother of 3 boys and 1 girl and the wife of a Lawrence Firefighter who has strong ties to the Lawrence community. Maricelis has worked at the YWCA in Lawrence for the last 21 years. She has held several roles and is currently in a leadership position as Administrator of Children and Family Services. Maricelis has served on several boards and for 18 years led a nonprofit baseball League, which she also coached. Maricelis brings with her many years of expertise in the Early Education and Out of School time field. She is an advocate for the needs of children in the Lawrence community and believes school choice is an added value for families.
Robert McLaughlin / Trustee
Executive Director, National Collaborative for Digital Equity

Dr. Robert McLaughlin is the Executive Director of the National Collaborative for Digital Equity. Previously, he served as the Associate Dean and Chair of Education at New England College. For more than 30 years, Robert McLaughlin has led innovative school reform initiatives at the local, state, and national levels. He brings expertise in educational technology, assistive technology, educational policy, teacher development, and strategies to close digital divides.
Christine Ortiz /
Trustee
Morris Cohen Professor of Materials Science and Engineering, Massachusetts Institute of Technology
Dr. Christine Ortiz is the Morris Cohen Professor of Materials Science and Engineering at the Massachusetts Institute of Technology. Christine previously served as the Dean for Graduate Education at MIT, supporting approximately 7,000 graduate students from 100+ countries. With over 25 years of experience in higher education, Dr. Ortiz has led cross-institutional initiatives in global education, technology-enabled learning, new methods of learning assessment, fostering diversity and inclusion and postsecondary financial models. Christine is the founder of Station1 in Lawrence (MA), a new non-profit organization that is building a foundation for the university of the future ― a scalable model of higher education based on inclusion and equity, learning through frontier project-based inquiry and research, and the integration of science and technology with societal perspective and impact.
Rob Riordan /
Trustee
President Emeritus, High Tech High Graduate School of Education
Dr. Rob Riordan is the co-founder of High Tech High and President Emeritus of the HTH Graduate School of Education. As a teacher, trainer, and program developer for over 50 years, he has worked with teams to develop 14 new schools spanning the K-12, as well as the nation's first graduate school of education situated within a K-12 environment. As a long-time teacher in the Cambridge Rindge and Latin School (MA), Rob developed an award-winning writing center and two pioneering school-to-work transition programs. Through the Office of Vocational and Adult Education in the U.S. Department of Education, he directed the New Urban High School project that led to the development of High Tech High.
Darryl Williams / Trustee
Dean of Undergraduate Education, Associate Dean for Recruitment, Retention, and Community Engagement and the Director of the Center for STEM Diversity at the School of Engineering, Tufts University
Dr. Darryl Williams is the Dean of Undergraduate Education, Associate Dean for Recruitment, Retention, and Community Engagement and the Director of the Center for STEM Diversity at Tufts' School of Engineering. Previously he served as a Program Director for the National Science Foundation in the Division of Research on Learning in Formal and Informal Settings (DRL) where he was charged to support the enhancement of K-16 engineering education. He was the lead program director for the Innovative Technology Experiences for Students and Teachers (ITEST) program, a program which supports projects that engage participants in authentic, contextual experiences that reflect the nature of STEM and ICT careers.