The Center for Artistry and Scholarship (CAS) is a non-profit education organization that fosters and mobilizes leadership and support for creative, arts-immersed schools where students are making and doing, teachers are asking how and why, and all are engaged in their community. CAS' theory of change is if we prepare leaders of schools and community-based organizations to continuously apply a creative, adaptive approach to challenges and to engage in meaningful and collaborative relationships that are student- and family-centered, and to cultivate a network to support these leaders, then schools will be aligned with the current reality of learning and there will be improved academic and social emotional outcomes for all students. CAS achieve its mission through leadership and teacher residencies at Conservatory Lab Charter School that promote project-based learning and arts immersed education, the Perrone Sizer Institute (PSi)- a creative leadership certificate program that can lead to principal licensure and/or a graduate degree through the University of Massachusetts (Boston), the Innovative School Design Incubator that supports teams in launching innovative schools, and targeted leadership/teacher trainings and consulting based upon the needs and challenges of schools.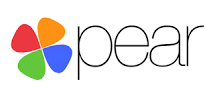 Partnerships in Education and Resilience (PEAR) is a joint initiative of Harvard University and McLean Hospital. PEAR focuses upon building student resiliency through an asset model. The program provides data tracking assessments to determine how students are progressing in their social and emotional development and its impact upon student academic performance. The goal of the program is to build student resiliency in overcoming academic and social/emotional challenges.
The National Collaborative for Digital Equity (NCDE) is a consortium of leading national organizations in educational equity, technology and economic development who are united in shared concern both that digital equity investments are vital for social justice and economic vitality in our digital age society and economy, and that such investments need to be made systemically. NCDE assists schools, communities and states to design and carry out sustained efforts to close the digital divide at home and in the community for low-income learners of all ages.