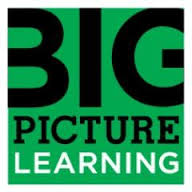 Big Picture Learning (BPL) is a non-profit educational organization that has a rich history of developing and sustaining innovative, rigorous, and high performing schools. For over 20 years BPL has remained a leading pioneer of real-world learning, personalized learning, and project-based learning, and its educational model has a track record of dramatically raising the achievement levels of diverse youths in under-resourced communities. BPL's legacy includes over 50 schools in 18 states currently serving over 9,000 students, as well as "sister" organizations and networks rapidly expanding internationally. BPL's educational core values center on the belief that hands-on projects, internships, and experiential learning allows students to advance knowledge and skill development in a manner best suited to individual learning styles. BPL schools consistently achieve significant gains in attendance and performance on state and district academic assessments in essential skill areas, as well as dramatically reducing dropout and suspension/expulsion rates, increasing graduation rates, and increasing college acceptance, matriculation, and persistence in comparison to similar populations in other similar schools.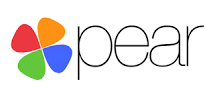 Partnerships in Education and Resilience (PEAR) is a joint initiative of Harvard University and McLean Hospital. PEAR focuses upon building student resiliency through an asset model. The program provides data tracking assessments to determine how students are progressing in their social and emotional development and its impact upon student academic performance. The goal of the program is to build student resiliency in overcoming academic and social/emotional challenges.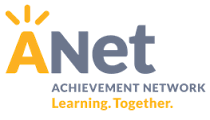 The Achievement Network (ANet) provides interim assessments that give educators timely, actionable, and student-specific data. ANet develops assessments that align to the standards and reflect the demands of state summative assessments. This helps teachers understand what students know and can do. But the data from the assessments don't capture only right and wrong—they provide information about which students are struggling, with what, and why.
The National Collaborative for Digital Equity (NCDE) is a consortium of leading national organizations in educational equity, technology and economic development who are united in shared concern both that digital equity investments are vital for social justice and economic vitality in our digital age society and economy, and that such investments need to be made systemically. NCDE assists schools, communities and states to design and carry out sustained efforts to close the digital divide at home and in the community for low-income learners of all ages.